Welcome to Ouray Brewery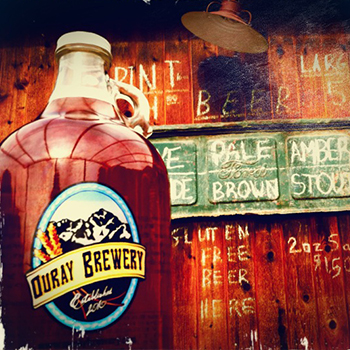 People come from all around the world to visit Ouray Colorado and to experience what makes it great. Whether it's ice climbing, world-class Jeeping or hiking in the San Juan Mountains, Ouray Colorado is a true mountain gem. At the Ouray Brewery, we're happy to be a small part of each visitor's experience, providing great beers, great food and rooftop views from our resturant that are unparalleled.
Restaurant & Brew Pub
Located at 607 Main Street, Ouray Colorado
Family owned and operated, Ouray Brewery sits in the heart of Ouray Colorado, providing award-winning craft beers and hearty pub-style American cuisine in our restaurant. Tucked at the base of Million Dollar Highway and nearly in ear-shot of Box Canyon Falls, the Ouray Brewery is an unassuming brew pub and restaurant with the best food and home-grown beer of any restaurant in Ouray, Colorado.